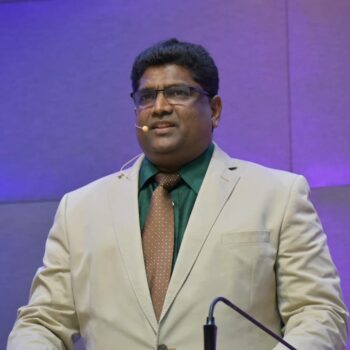 English Church Pastor
Rev. David Manoraj is the Pastor of the English Congregation at Bethel AG Church in Doha.
He holds a Bachelor's degree in Philosophy, a Postgraduate and a Masters degree in Theology. He is passionate about teaching the Word and training the Church members to be involved in ministry.
His wife is Lydia and they have a son Judah.
He can be contacted on +974 50538777.